Overview
Join the international community at F# eXchange 2023 as we explore the power and simplicity of the F# language!
We are thrilled to announce that F# will be returning in-person this year in London! Join hundreds of like-minded F# enthusiasts as we explore our favourite programming language across two days packed with expert-led keynotes, breakout sessions and practical, coding-based talks.
Or, if you can't make it to London, join the conference remotely via our virtual conference platform where you'll find the global F# community.

Come learn the latest techniques and newest language developments from the world's foremost F# experts, and forge relationships that will last for years to come.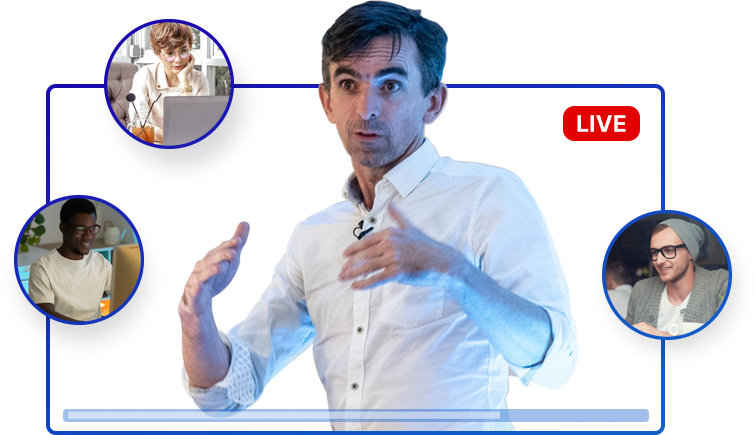 ---

Explore the conference
Get involved, plan your conference, or start your learning today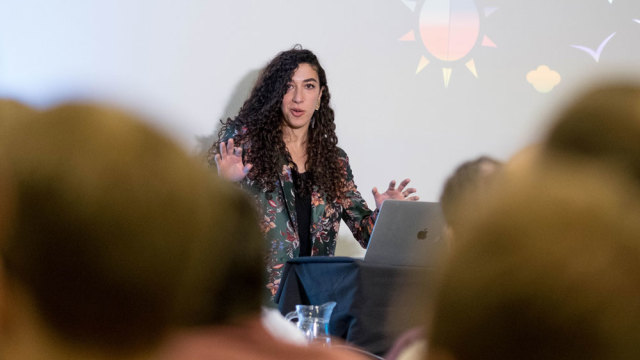 Speaking at a conference is a powerful way to share your ideas: If you're passionate about F# we want to hear from you.

Our Call for Speakers will open in May.
Share your ideas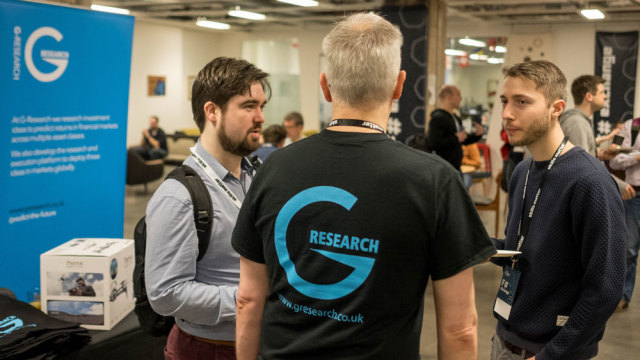 Sponsoring a conference is a terrific way to support and connect with our global community of software professionals.

This year we'll be back in‑person with plenty of opportunities to interact face‑to‑face with the F# community!
Get involved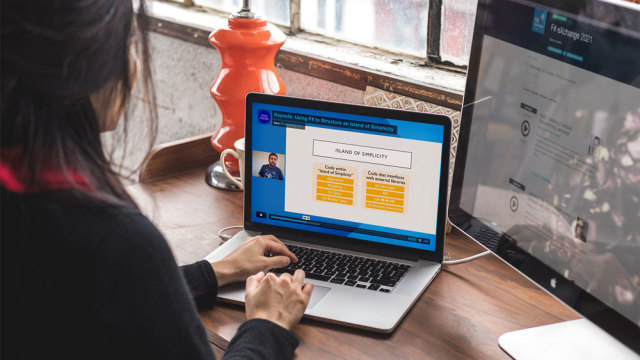 Revisit all 21 sessions from F# eXchange 2021 in our library of Tech Talk videos.

Last year's conference featured talks from Tejas Viswanath, Felienne Hermans, Adam Granicz, Zaid Ajaj, Urs Enzler and many more!
Visit the Library
---

Who should attend?
Last year at F# eXchange we welcomed from 55 countries!

As a community-focused event, it's our aim to create a conference that is welcoming to people from every corner of the F# world — with practical talks selected by developers for developers.

At F# eXchange you'll be learning side by side with F# enthusiasts of every stripe, including the experts who maintain the language, engineers who are using F# in enterprise, and complete newcomers.

This highly social conference is designed to be accessible and offer something for every skill level. Whether you're working with F# every day, or a hobbyist experimenting with it after hours, you don't want to miss F# eXchange!
---

How does it work?
F# eXchange will be hosted as a Hybrid conference with both speakers and attendees joining either in-person or online.
F# eXchange 2023:
In‑Person Tickets
Join us at London's etc. Venue St Paul's, where you'll interact and network with hundreds of like minded F# developers while learning from some of the top experts in the world of functional programming.

For the In‑Person event, some speakers will be on site, while others may be broadcast. Schedule details of will be announced closer to the event, but are subject to change.

In‑Person Tickets include access to the Online event, as well as the talk recordings.

F# eXchange will follow protocols set out in UK government guidelines for COVID‑19 .
In‑Person Ticket Info
F# eXchange 2023:
Online Tickets
Learn from thought leaders and top experts from the world of functional programming as you connect with like-minded F# enthusiasts to share skills, insights, and lessons from the comfort of your own device.

Online Tickets include access to our virtual events platform, where you'll be able to watch live sessions, participate in live Q&As from the event, and network with attendees from around the globe.

You'll also gain access to the talk recordings within 48 hours of the event's conclusion.

Online tickets do not include access to the In‑Person event.

Book Today and Save!
Book with Confidence
We know these are uncertain times and it can be hard to commit to future events. Should COVID restrictions make it impossible for us to host F# eXchange in person, your ticket will be converted to a F# eXchange Online ticket and you will be refunded the price difference.
---
---

Diversity Matters Scholarship
Skills Matter offers scholarships to people from underrepresented groups in tech who wouldn't otherwise be able to attend.

If you believe you are a member of a group that is underrepresented within the tech community or at technical conferences we encourage you to apply.

Learn More
---
Programme
HOLD TIGHT, PROGRAM COMING SOON!
We're currently working on a program. If you have any suggestions, topics you'd like to see covered, or experts you'd like to meet, let us know!
Venue
CodeNode
CodeNode is a multi-purpose tech venue designed for digital, creative and innovation events in Central London.
This vibrant space is located in the heart of Tech City and the City, including six modern event spaces and a 5,000 sqft break-out space.
CodeNode benefits from high ceilings, fast and reliable WIFI, high-spec ceiling-mounted projectors, and plenty of flipcharts, whiteboards and sockets throughout the venue — which should ensure a memorable experience.
Learn more at https://www.codenode.live/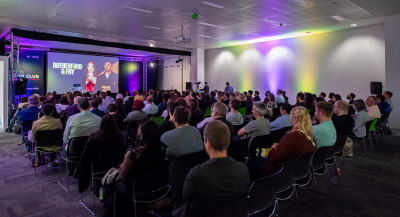 Get Involved
Would you like to speak at F# eXchange? We'll be opening our 2022 Call for Speakers soon.
Speaking at a conference is a powerful way to share your ideas: If you're passionate about F# we want to hear from you.

We recommend that you explore the programs from previous editions of F# eXchange before submitting a talk proposal. Every conference is unique, and developing an understanding of our audience and previous sessions will provide your talk with the best chances of being selected.

At F# eXchange we're looking for talks on all things F#, but also topics that brush up against that world, including other programming languages, architecture, security and more.

New this year! We are looking to hear your proposals for Half-Day and Full-day F# workshops.

This year we are we are actively encouraging submissions on the following topics:
Adoption stories and real-world applications of F#
F# 6
Code reviewing and Coding Practices with F#
Data science and machine learning
Learning F# and F# for Python/Java/C#/… Programmers
F# for Linux, Web and Cloud
F# Optimization and Performance
Functional-first Methodology and Design Patterns
Cloud provisioning and programming
Edge computing and iOT
F# Technologies including Fable, Giraffe, WebSharper, FsLab, Bolero and more
F# tools (e.g. developer tools, testing tools, automation tools, etc.)
Talks from F# newcomers
This year we are especially looking for beginner-friendly talks on F# that would be appropriate for an audience of newcomers. If you think you've got knowledge to share with someone looking to learn F#, we encourage you to submit!
Submit Your Talk
Guidelines
Skills Matter conferences are programmed by and for our community, and we welcome submissions from around the globe.

All talks for F# eXchange will be selected by Skills Matter and a Programme Committee of volunteer community members. Submissions are open to anyone, and we especially encourage first-time speakers to submit a proposal.

The deadline for proposals will be announced once the Call for Speakers opens. Proposals must be submitted before the deadline in order to be considered.

Chosen speakers will receive two free tickets to the conference: one for the speaker and one for a guest of their choosing.

Please familiarize yourself with our Code of Conduct before submitting. You can find it here.

Recording
All F# eXchange sessions will be recorded.

After the conference, recordings are available to F# eXchange ticket holders and Skills Matter Premium Members for a period of 90 days. After this time, they will become freely available on the Skills Matter platform.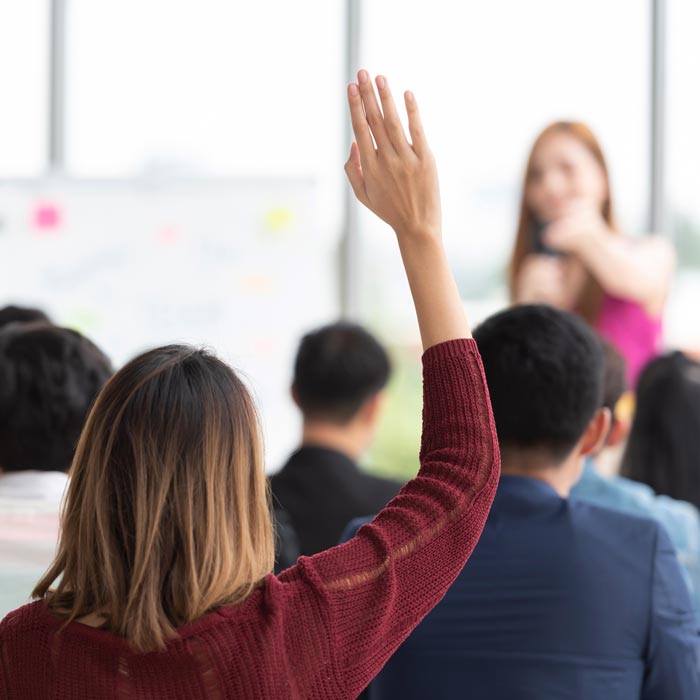 First Time Speaker?
We actively encouraging first-time speakers to submit a proposal to F# eXchange. You've got a unique point‑of‑view and we want to hear it.

New voices will strengthen the Skills Matter community and help it grow. We strongly encourage new users and first-time speakers to submit a proposal and are very excited to read proposals featuring your fresh perspective.

If you would like to discuss your proposal before submitting, please contact us at conferences@skillsmatter.com.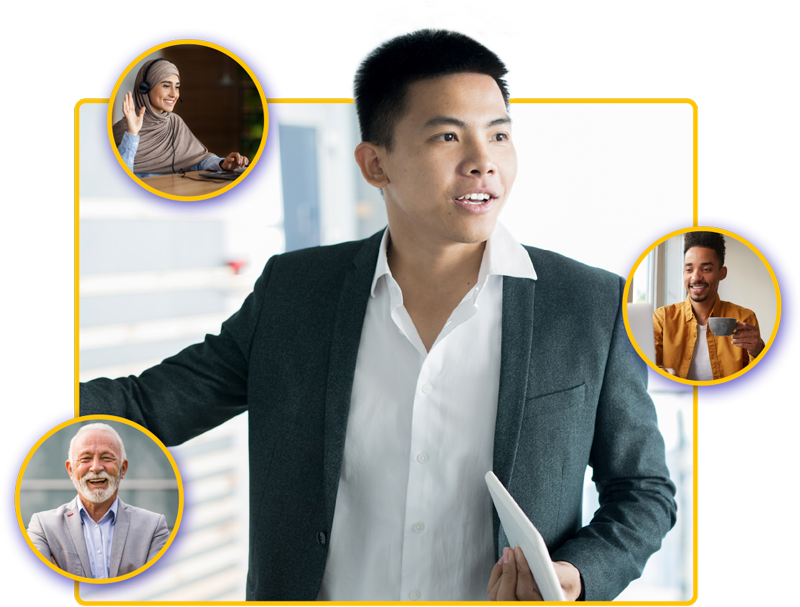 Become a sponsor of F# eXchange
Whether you're looking to attract talent to your team or spread awareness of your company, sponsoring F#&nvsp;eXchange is a terrific way to support and connect with our global community of F# practitioners.
We offer a variety of opportunities for continuous visibility and continuous engagement. Community is at the heart of all we do at Skills Matter, and we believe it is mutually beneficial to foster genuine connections between our members and truly innovative businesses.
This year's conference will take place both in‑person and online, which means there's more opportunities than every to interact with the F# community!
If you're looking to create brand awareness or develop relationships with the F# community, there's no better way to do that than by sponsoring the F# eXchange! We'd love to find a way to create meaningful interactions between you and our community.
Click here to inquire
SkillsCasts
Hold tight, skillscasts coming soon!
Other Years